Approved Program FAQs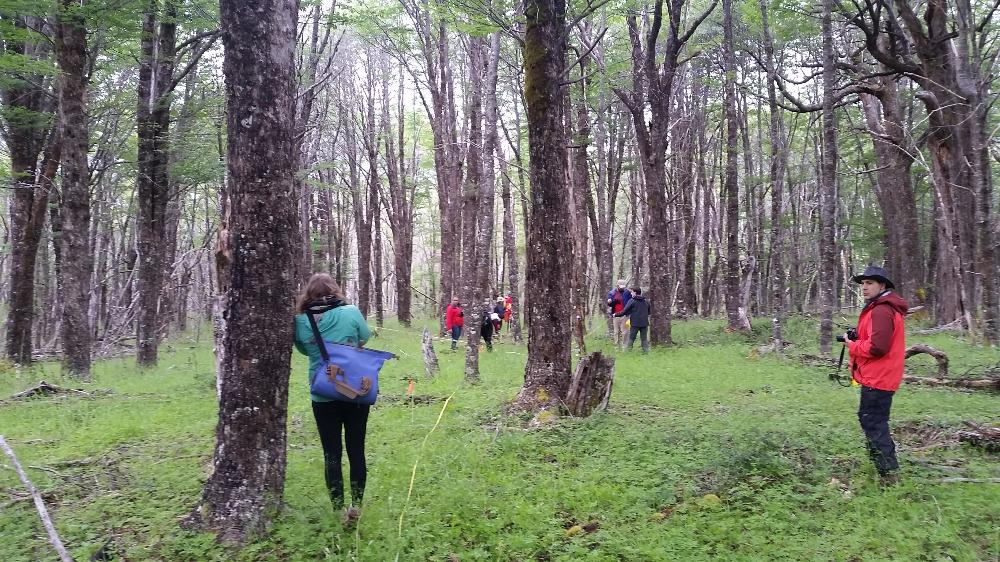 Fall 2021 Approved Program FAQs

What is the new deadline to apply to Off-Campus Study for a Fall 21 Approved program?

April 15.
Always check with the approved program provider to see if they can still take an application for Fall 21. Some program deadline dates have been extended. For instance, King's College London extended their deadline to March 12 and Trinity College Dublin lowered their GPA to 3.1.

Which programs are able to enroll students who have completed their Freshman or Sophomore year?

Some direct enroll programs or those with a directed research component prefer to have junior or senior level students.
Other programs may accept students who have completed at least one semester of college level courses.

Some examples are:

Which programs may not accept late applications?

IFSA and Arcadia's Oxford and Cambridge programs. The King's College London program has extended their deadline to March 12.
General Approved Program FAQs
How do I apply to an approved program?

Two applications are required:
- First, you must submit the Colgate Application to Participate on an Approved Program.
- Once approved, you must complete an application for admission to the program you wish to attend.

Is there a GPA requirement to study on an approved program?

Each approved program has a specific GPA requirement. These range from 2.5 to 3.5 or, in a few cases, higher. Students must meet the GPA requirement for the program to be granted permission to participate on an approved program for fall, or have, in OCS's estimation, a reasonable expectation of achieving the required GPA prior to applying for admission to be granted approval for the spring. Students with GPAs below 2.5 will not be approved to participate on an approved program.

Consult with an OCS adviser to be sure you are eligible for your program prior to submitting the Colgate application.

Do I need to meet with an OCS advisor?

All students who wish to study on an approved program are required to meet with an OCS advisor to discuss their plans. Students who have not met will OCS staff prior to submitting the Colgate Application to Participate on an Approved Program will be asked to schedule a meeting before their application can be considered.

May I participate on more than one approved program?

Only one semester on an approved program can count toward Colgate's 7-semester residency requirement, so it is not possible to attend two approved programs. You may, however, participate in more than one Colgate Study Group or attend an approved program and participate in a Colgate Study Group. Two semesters on a single approved program may be approved by petition, provided the OCS committee determines that the student offers a compelling academic rationale and evidence that the plan will not interfere with timely completion of the Colgate degree.

If you receive financial aid, please remember that supplemental aid to meet any increased costs associated with off-campus study is limited to one semester.

Can I get credit toward Global Engagement?

Approved program courses that have received prior approval from the Colgate registrar may be used to satisfy the areas of inquiry requirement. Courses taken on approved programs may not be used to satisfy the Common Core requirement or the Global Engagement requirement.

What if I want to study on a program that is not on the approved list?

Colgate carefully selects off-campus study programs to best enhance students' on-campus curriculum and promote personal growth and cross-cultural learning. Students who study off campus are expected to choose from the approved list of over 100 off-campus study opportunities that have been reviewed and selected by the faculty and OCS staff.

Petitions to go "off-list" are considered only when a student's academic goals cannot be achieved through a Colgate Study Group or currently approved program. Students who wish to petition should begin by speaking with an adviser in Off-Campus Study. Petitions are vetted and determined by the Off-Campus Study Committee. Petitions must be submitted by December 15 for the following Fall, and by May 15 for the Spring.

Students who attend an off-campus study program that has not been approved by Colgate are not eligible for Colgate financial aid or grant assistance, and cannot receive academic transfer credit toward the degree.

What are the deadlines for the applications?

Colgate's Application to Participate on an Approved Program is due the first Friday in February (February 3, 2017). You may submit the application earlier, if you have met with an OCS adviser to discuss your plans.

Applications for admission to approved programs are generally due in January-April for Fall programs, and September-October for spring programs, but you must check your program's information to be sure. Apply EARLY—at least six weeks before the deadline, more for limited enrollment programs.

Do I have to speak a foreign language to study abroad?

It is not necessary to speak a second language in order to study abroad. There are programs throughout the English-speaking world and programs that teach all courses in a foreign language. Other programs offer instruction in the local language but teach content courses in English. Explore the Colgate Study Groups as well as the Approved Programs (non-Colgate organizations) list to review the options available. Our office is here to help you identify the program that matches your academic and personal interests and abilities.

Approved Program Language Requirement in non-English language Countries (effective 08/2019):

Beginning in the fall semester, 2019, all Colgate students studying on an approved program in a non-English speaking country will be required to take a foreign language course offered by that approved program. For more detailed information, please consult the office of off-campus study. Each approved program will define the language in which courses are taught along with the language level of instruction (beginning, intermediate, advanced).

Many options are available for students who are not proficient in a language other than English.

Students who have met Colgate's language requirement or who currently study language at Colgate should choose programs where the coursework is at the appropriate level for their skills, and should consult with the department chair at Colgate to make sure they are enrolling in courses at the proper level to be approved for transfer credit. Students studying on English-language programs in countries where the national language is not English and who have no prior knowledge of the local language should take an introductory course while abroad. An effort to learn the local language, even as a beginner, is a rewarding and respectful way to engage your host culture.

May I study abroad in either semester I want?

A large enrollment imbalance between semesters creates significant strain on our student advising and counseling services, course enrollments, and housing. Colgate tries to accommodate all requests for off-campus study that enable students to deepen their liberal arts course education with coursework sponsored by other institutions. Nevertheless, the university needs to balance enrollments across both semesters and therefore reserves the right to regulate the number of students who are granted permission to study off campus each semester.

Careful planning is crucial. Students should discussed plans with OCS and their academic advisers, considering both fall and spring options that will achieve their educational objectives.

Students will be notified prior to spring break which semester they have been approved for. We recommend that all students begin an application for Fall admission to their program since slots will be limited Spring. If approval for spring is granted, the application can be deferred to the spring semester.
LEARN MORE ABOUT SEMESTER BALANCING POLICY

How do I get credit from an approved program? Can I get credit in my major?

Students who take a full load of courses approved for credit can expect to earn four credits toward the Colgate degree. Courses for credit toward major requirements must be approved by the department, as must courses in the minor, and all courses in English and the Natural Sciences. LEARN MORE ABOUT ACADEMIC POLICIES.

Why do I pay Colgate tuition to study on an approved program?

Colgate's tuition policy allows the university to make off-campus study accessible to all students, regardless of financial means, just as it does for on-campus programs. This ensures that students are able to choose programs based on academic fit, rather than cost. It also supports off-campus study programs and services available throughout a student's four years at Colgate.

How much will it cost? Is financial aid available?

All students studying off-campus pay Colgate tuition plus the billable costs (usually room and board) charged by their program. Colgate will pay the program on your behalf. In addition, you should budget for out-of-pocket expenses, including airfare. Students with financial aid will have their aid package reviewed by Financial Aid the semester before they go abroad. The amount of aid awarded is based on the cost of attendance of the off-campus program just as it on the Colgate campus. LEARN MORE ABOUT COSTS AND FINANCIAL AID.

Can I earn transfer credit from a summer approved program abroad?

Students seeking transfer credit for summer study out of the United States should meet with an adviser from the Off-Campus Study Office to discuss their plans.

How does the $450 program deposit work?

Effective for all 2020-2021 off-campus study programs, participants must pay a non-refundable $450 deposit at the time of commitment to their program. This deposit is applied to the overall program costs of participation or forfeited upon withdrawal from a program. Failure to pay the enrollment deposit will result in withdrawal from the program. If this payment presents a significant and demonstrable financial burden, a student accepted to a program may contact the Office of Off-Campus Study to submit a request to reduce the deposit, which will be considered on a case-by case basis with input from the Office of Financial Aid.

How can I vote in U.S. elections while abroad?

The U.S. Vote Foundation provides a

toolkit

to help student vote in domestic elections while students are abroad.