FAQs
Watch the fall 2020 Family Weekend Webinar, full of useful information for first or second year students, here.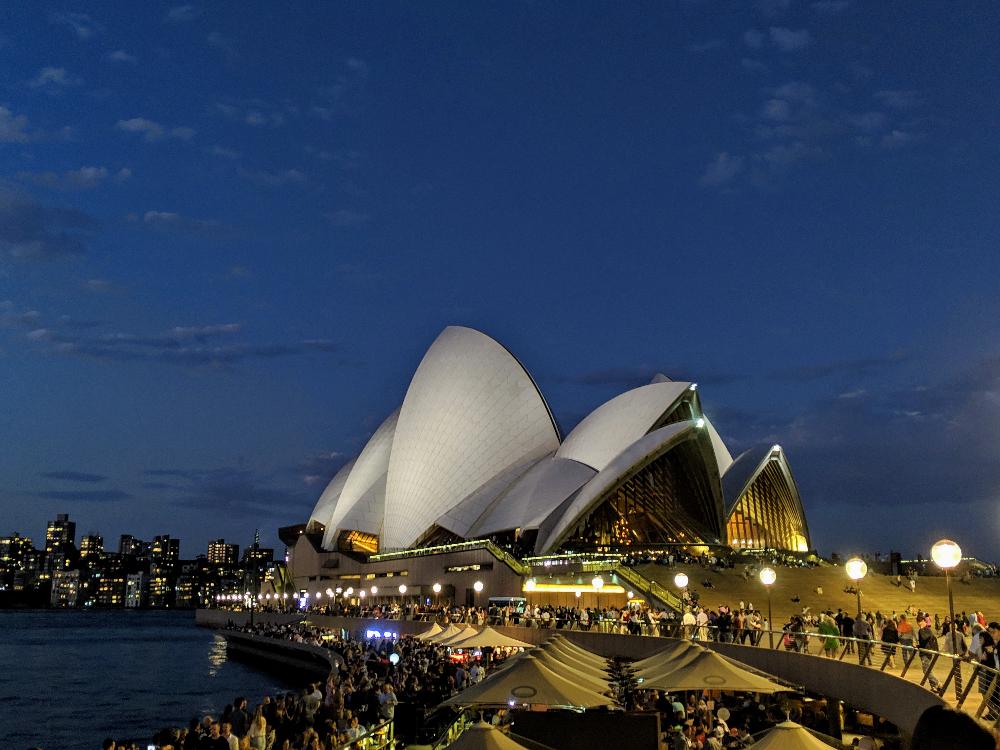 What are the first steps when deciding on where to study off-campus?




All students must meet with a staff member in Off-Campus Study to discuss their options after attending a General Information Session; these are offered several times each fall semester. It is also recommended that students attend the Colgate Study Group Fair, which is held each year in late September/early October. It is very important for students to meet with their academic advisor and a faculty member in the major in which they plan to enroll to find out the options that best meet their academic needs.

Students can begin their research by reading through the

Off-Campus Study website

.

What is the difference between a Colgate Study Group, an Extended Study, or an Approved Program?

Colgate Study Groups are planned and led by Colgate faculty members, who are present during the entire semester long off-campus program. They are integrated into the Colgate curriculum and offer many extras, including guest lecturers, excursions, and sometime internships.
Extended Studies are three week programs led by a Colgate faculty member that take place in either December/January or May/June, at the end of the semester. Students must take a related course taught by the faculty member leading the group the semester immediately prior to the extended study.
Approved Programs are non-Colgate study abroad opportunities offered by outside programs and universities, which service areas that Colgate Study Groups and Extended Studies might not provide. Learn more about Approved Programs on our Approved Program FAQ page.

How do students apply and when are the deadlines to apply?

The deadline to apply for a Colgate Study Group is typically the first Friday in November, and is

submitted online

.

The deadline to apply for an Extended Study is typically the week before the upcoming term's course registration (around the end of March/beginning of April and the middle of October/beginning of November), and is

submitted online

.

The deadline to apply for an Approved Program is the first Wednesday in February, although it is possible to apply earlier if you've already met with an Off-Campus Study Coordinator. The Approved Program is a three-step process.

The Academic Planning Form; and,
The approved program provider's application, available online through the program website.Links are provided to the provider's applications on the Colgate Off-Campus Study website.

Will credits earned while studying abroad on a Study Group or Approved Program transfer back to Colgate?

Students who take a full load of liberal arts courses approved for credit can expect to earn four credits toward the Colgate degree. Students must complete a Transfer of Credit form through the Registrar's Office to ensure that they have selected appropriate courses for any non-Colgate classes that they wish to take. Courses for credit toward major requirements must be approved by the department, as must courses in the minor, and all courses in English and the Natural Sciences. Learn more about

Academic Policies.

Will I receive information about my student's program abroad?

We recommend that students share information directly with their parents regarding their off-campus programs. Here are links to more specific

planning and policy information

.

Is there special insurance for my student while (s)he is on a Colgate study group or an approved program?

Colgate offers CISI/IMG travel medical & emergency insurance for students studying abroad on Colgate-approved programs, and most approved program providers also include travel insurance. We recommend that you continue to maintain your student's primary healthcare insurance for the time abroad, especially if your student has a pre-existing medical or psychological condition. Medical travel insurance is designed for use outside the United States and can make international funds available for students needing medical emergency treatment. Further information about CISI can be found

here

.

How can I learn more about paying for study abroad and financial aid?

Colgate study groups, extended studies, and approved programs have their estimated student budgets published

here

. If your student is receiving financial aid before applying to participate in a study abroad program, they would be eligible to receive increased financial aid to help pay for the program. Unfortunately, our office does not have access to students' financial aid records, we recommend that students contact

Colgate's Financial Aid Office

if they have further questions.

What is the best method to communicate with a student studying abroad?

It is recommended that you develop a communication plan with you student. Many students communicate with their families through a combination of e-mail, Skype, or cell phone (in many countries, incoming cell calls are free with certain phones/plans.) Most students will still have access to their Colgate email account. However, there are some places where students may not have reliable or consistent internet access, so please plan accordingly. Also be sure that you have the emergency contact information for on-site faculty or staff to ensure them quickly in an emergency.

How will I be notified if there is an emergency?

The Office of Off-Campus Study will send emails to the community's Colgate email addresses, as well as posting messages to

Colgate's Facebook group for Parents

. If you are interested in receiving these messages, please join the Colgate University Parents Facebook group.

What if my student needs to withdraw from a study abroad program?

Written notification of withdrawal must be dated and delivered to the director of international programs. E-mail notification from a Colgate e-mail address is acceptable. The postmark or date of e-mail will serve as the basis for any refund. A student who withdraws from a Colgate study group, extended study or approved program after confirming their participation with the Office of Off-Campus Study/International Programs will be charged a $1,000 withdrawal fee to defray the administrative costs incurred by the university. Refunds of Colgate tuition charged for off-campus study are governed by the university's refund policy. Students will also be charged for any non-recoverable expenses including, but not limited to, non-refundable deposits, approved program charges, housing, transportation, visas, and/or shared group expenses. The extent of non-recoverable expenses vary by program and the date of withdrawal.

What precautions should be taken concerning terror attacks?

1. Parents and students should discuss openly their feelings about security and what their risk tolerance is. Are there limitations about location?
2. Off-Campus Study reviews services Colgate contracts with, such as International SOS and CISI (Cultural Insurance Services International) that specialize in international risk and security analysis. We recommend that all travelers enroll with STEP (Smart Traveler Enrollment Program) offered by the U.S. State Department. These groups offer different services but communicate with individual travelers abroad about safety, health and security needs. If you have any questions or concerns, feel free to contact our office. Students on non-Colgate, Approved Programs may have similar insurance coverage. Colgate University wants all students to have similar insurance while abroad and we require students to also purchase the CISI insurance if their program doesn't offer comparable services. A list of these programs that require additional coverage can be found HERE
3. Keep alert when traveling and especially around high crowd areas (shopping, airports, train stations, carnivals, and avoid protests). Pay attention to the news and check the US State department study abroad site before traveling independently to locations outside your study abroad base. Listen to security police instructions and your programs' director(s) and be prepared to follow their instructions (including staying away from an area).
4. Discuss a reasonable communication schedule and method with your family that includes social media. If you need to quickly alert them of your whereabouts, you can text or post to Facebook/Twitter..
5. Know how to contact Colgate's Campus Safety office after hours (315-228-7333). After hours, Campus Safety can contact Colgate staff for you from the Deans to Counseling to the Health Center or to Off-Campus Study.
6. Students are covered by several international insurance programs including International SOS (which requires students to sign up individually) and is a risk security firm; CISI (an international medical, travel and security services company that all Colgate students studying abroad will be registered for, unless the program enrolls the student in their own international health insurance program). Colgate-sponsored programs students are enrolled in the Smart Traveler Enrollment Program) through the State Department. All three groups will send individual emails to students with advice based on where they are - they can enroll in MyCISI and MyPlan to get individual messages, especially when traveling independently and without the group. The State Department will do this automatically.
7. If on a study group, students will have a faculty leader on-site with them for the semester. Students will need to ensure that they are communicating their whereabouts to the faculty director. If the student is participating on an Approved Program, there will be a program director through that program that the student should communicate with.
8. Housing is a safe space. Students are advised to protect themselves and their peers by not inviting strangers to their housing. Meeting at neutral locations - cafe's, pubs, museums, e.g. -is a safer option.
9. Commonsense safety tips include:
a) Your passport/visa and phone/device are critical to your security and must be kept safe
b) Keep the following information in a safe space on the cloud and in a physical safe space while abroad: emergency contacts (include phone/email contacts and names/address; medical information/contacts; credit card cancellation phone numbers; copy of your passport's photo page and visa page;
c) Have some local currency in reserve when you go abroad
d) Always have a plan, especially when considering independent travel outside a program. What will you do if your flight is cancelled? Always keep family and the program informed of your wherabouts and where you'll be staying outside the program's base.

How can I vote in U.S. elections while abroad?

The U.S. Vote Foundation provides a

toolkit

to help student vote in domestic elections while students are abroad.